Here at Höntzsch we are continually working on new products and solutions. State-of-the-art technology and the latest development tools are of great importance to our dedicated team of experts, be it in the field of equipment design, electronics or flow technology, ensuring that all national and international directives and laws are complied with.
Whether working on our own, in cooperation with our customers, renowned research and development agencies and institutes, partners in industry or with suppliers, it is always our aim to further develop measuring equipment which will meet the requirement of our customers in the future.
We would only be too pleased to help you solve your measuring problems: challenge us! Put us to the test!
The product of Hoentzsch include the vane wheel sensor FA , vortex flow sensor VA and the thermal flow sensor TA.
The Comparison of three kinds of sensors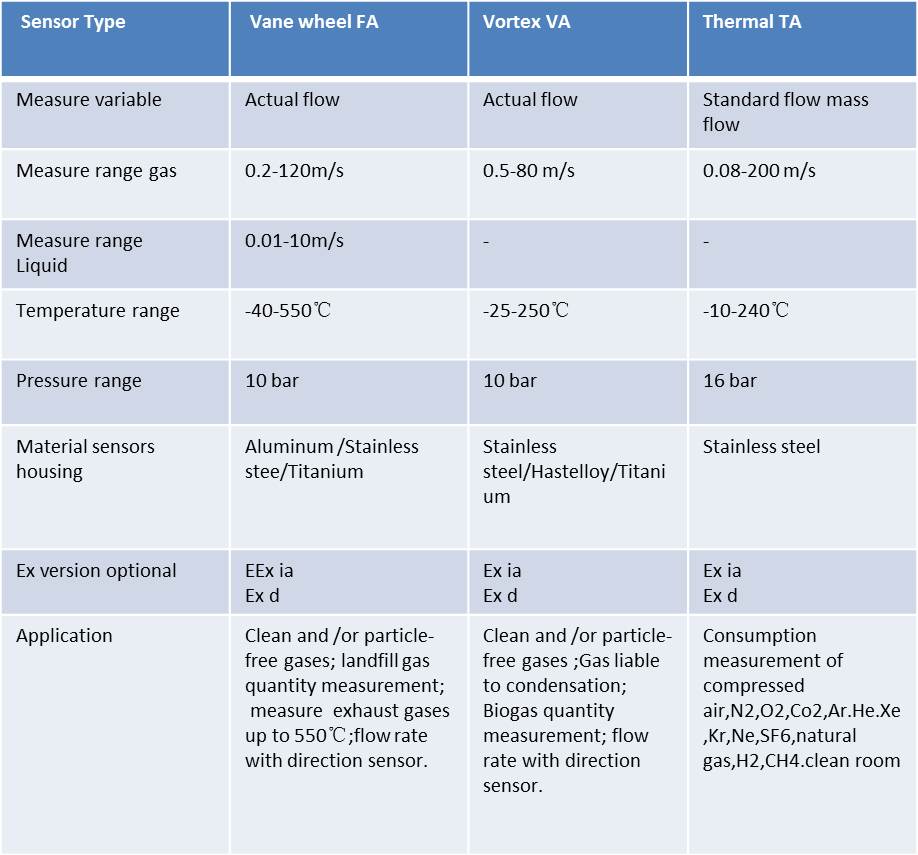 The Customer:
BASF
Shandong Electric Power Research Institute
Toure Painting Systems Engineering (Shanghai) Co., Ltd.
Shanghai Tofflon Science and Technology Co., Ltd
The website :www.hoentzsch.com